REMEMBRANCE  & VETERANS DAY PROGRAM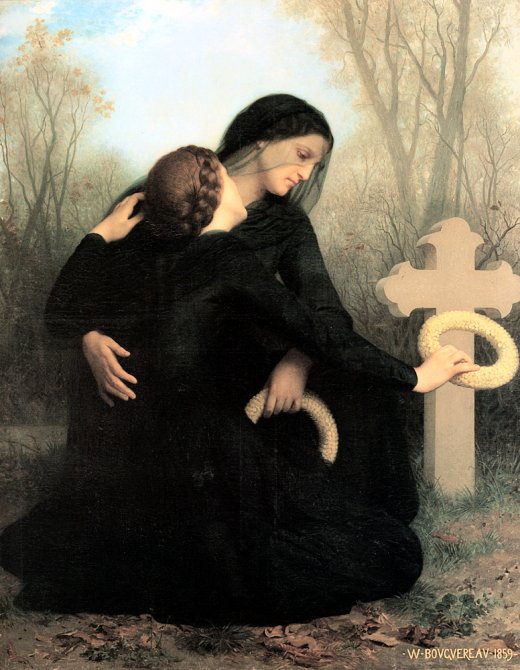 How are the mighty fallen, and the weapons of war perished!
[Editor's note:  This program  may be modified by centurions of other nations (such as in the patriotic hymn) It is especially appropriate for the 11th hour, of the 11th day, of the 11th month in remembrance of the end of the Great War on Nov 11, 1918) as we remember those who fell then and through the ages, and pray for our veterans today]
At Matins: Psalm CXLIV & 2Sam i. 19;
The Litany;
At the Eucharist: Ecclus. xliv. 1., Psalm XCI, and John xv. 12
---
At Matins
The Lord is glorious in his saints *  O come let us adore him
Psalm CXLIV  Benedictus Dominus
BLESSED be the LORD my strength, * who teacheth my hands to war, and my fingers to fight:
2  My hope and my fortress, my castle and deliverer, my defender in whom I trust; * who subdueth my people that is under me.
3  LORD, what is man, that thou hast such respect unto him? * or the son of man, that thou so regardest him?
4  Man is like a thing of nought; * his time passeth away like a shadow.
5  Bow thy heavens, O LORD, and come down; * touch the mountains, and they shall smoke.
6  Cast forth thy lightning, and tear them; * shoot out thine arrows, and consume them.
7  Send down thine hand from above; * deliver me, and take me out of the great waters, from the hand of strangers;
8  Whose mouth talketh of vanity, * and their right hand is a right hand of wickedness.
9  I will sing a new song unto thee, O God; * and sing praises unto thee upon a ten-stringed lute.
10  Thou hast given victory unto kings, * and hast delivered David thy servant from the peril of the sword.
11  Save me, and deliver me from the hand of strangers, * whose mouth talketh of vanity, and their right hand is a right hand of iniquity:
12  That our sons may grow up as the young plants, * and that our daughters may be as the polished corners of the temple;
13  That our garners may be full and plenteous with all manner of store; * that our sheep may bring forth thou-sands, and ten thousands in our fields;
14  That our oxen may be strong to labour; that there be no decay, * no leading into captivity, and no complaining in our streets.
15  Happy are the people that are in such a case; * yea, blessed are the people who have the LORD for their God.
2 Samuel i. 17ff  … A lamentation of David for the mighty fallen
The beauty of Israel is slain upon thy high places: how are the mighty fallen! Tell it not in Gath, publish it not in the streets of Askelon; lest the daughters of the Philistines rejoice, lest the daughters of the uncircumcised triumph. Ye mountains of Gilboa, let there be no dew, neither let there be rain, upon you, nor fields of offerings: for there the shield of the mighty is vilely cast away, the shield of Saul, as though he had not been anointed with oil. From the blood of the slain, from the fat of the mighty, the bow of Jonathan turned not back, and the sword of Saul returned not empty. Saul and Jonathan were lovely and pleasant in their lives, and in their death they were not divided: they were swifter than eagles, they were stronger than lions. Ye daughters of Israel, weep over Saul, who clothed you in scarlet, with other delights, who put on ornaments of gold upon your apparel. How are the mighty fallen in the midst of the battle! O Jonathan, thou wast slain in thine high places. I am distressed for thee, my brother Jonathan: very pleasant hast thou been unto me: thy love to me was wonderful, passing the love of women. How are the mighty fallen, and the weapons of war perished!
The Eucharist
Opening Hymn
(A veteran may bear an national flag in a procession;  it would be proper to place the national flag on the left side of the Sanctuary or Chancel
Collects:
1st
O God, our refuge and strength, who art the author of all godliness; Be ready, we beseech thee, to hear the devout prayers of thy Church; and grant that those things which we ask faithfully we may obtain effectually; through Jesus Christ our Lord. Amen
2nd
O Eternal God, through whose mighty power our fathers won their liberties of old; Grant, we beseech thee, that we and all the people of this land may have grace to maintain these liberties in righteousness and peace; through Jesus Christ our Lord. Amen
3rd
ALMIGHTY God, our heavenly Father, in whose hands are the living and the dead; We give thee thanks for all those thy servants who have laid down their lives in the service of our country. Grant to them thy mercy and the light of thy presence, that the good work which thou hast begun in them may be perfected; through Jesus Christ thy Son our Lord. Amen.
For the Epistle:
Ecclesiasticus 44:1-15
Let us now praise famous men, and our fathers that begat us. The Lord hath wrought great glory by them through his great power from the beginning.  Such as did bear rule in their kingdoms, men renowned for their power, giving counsel by their understanding, and declaring prophecies: Leaders of the people by their counsels, and by their knowledge of learning meet for the people, wise and eloquent are their instructions: Such as found out musical tunes, and recited verses in writing: Rich men furnished with ability, living peaceably in their habitations: All these were honoured in their generations, and were the glory of their times. There be of them, that have left a name behind them, that their praises might be reported. And some there be, which have no memorial; who are perished, as though they had never been; and are become as though they had never been born; and their children after them. But these were merciful men, whose righteousness hath not been forgotten. With their seed shall continually remain a good inheritance, and their children are within the covenant. Their seed standeth fast, and their children for their sakes. Their seed shall remain for ever, and their glory shall not be blotted out. Their bodies are buried in peace; but their name liveth for evermore. The people will tell of their wisdom, and the congregation will shew forth their praise.
For the Gradual
Psalm XCI Qui habitat
1 WHOSO dwelleth under the defence of the Most High, * shall abide under the shadow of the Almighty.
2  I will say unto the LORD, Thou art my hope, and my stronghold; * my God, in him will I trust.
3  For he shall deliver thee from the snare of the hunter, * and from the noisome pestilence.
4  He shall defend thee under his wings, and thou shalt be safe under his feathers; * his faithfulness and truth shall be thy shield and buckler.
5  Thou shalt not be afraid for any terror by night, * nor for the arrow that flieth by day;
6  For the pestilence that walketh in darkness, * nor for the sickness that destroyeth in the noon-day.
7  A thousand shall fall beside thee, and ten thousand at thy right hand; * but it shall not come nigh thee.
8  Yea, with thine eyes shalt thou behold, * and see the reward of the ungodly.
9  For thou, LORD, art my hope; * thou hast set thine house of defence very high.
10  There shall no evil happen unto thee, * neither shall any plague come nigh thy dwelling.
11  For he shall give his angels charge over thee, * to keep thee in all thy ways.
12  They shall bear thee in their hands, * that thou hurt not thy foot against a stone.
13  Thou shalt go upon the lion and adder: * the young lion and the dragon shalt thou tread under thy feet.
14  Because he hath set his love upon me, therefore will I deliver him; * I will set him up, because he hath known my Name.
15  He shall call upon me, and I will hear him; * yea, I am with him in trouble; I will deliver him, and bring him to honour.
16  With long life will I satisfy him, * and show him my salvation.
The Gospel
St. John  15:12-17
This is my commandment, That ye love one another, as I have loved you. Greater love hath no man than this, that a man lay down his life for his friends.  Ye are my friends, if ye do whatsoever I command you. Henceforth I call you not servants; for the servant knoweth not what his lord doeth: but I have called you friends; for all things that I have heard of my Father I have made known unto you. Ye have not chosen me, but I have chosen you, and ordained you, that ye should go and bring forth fruit, and that your fruit should remain: that whatsoever ye shall ask of the Father in my name, he may give it you. These things I command you, that ye love one another.
Homily
Extract of Tractate LXXXIV of Augustine
The Lord, beloved brethren, hath defined that fullness of love which we ought to bear to one another, when He said: "Greater love hath no man than this, that a man lay down his life for his friends." Inasmuch, then, as He had said before, "This is my commandment, that ye love one another, as I have loved you;" and appended to these words what you have just been hearing, "Greater love hath no man than this, that a man lay down his life for his friends;" there follows from this as a consequence, what this same Evangelist John says in his epistle, "That as Christ laid down His life for us, even so we also ought to lay down our lives for the brethren;"  loving one another in truth, as He hath loved us, who laid down His life for us. …. but as I have already said, that, as Christ laid down His life for us, so we also ought to lay down our lives for the brethren? For as the Apostle Peter also says, "Christ suffered for us, leaving us an example, that we should follow His steps."  This is to make similar preparations. This it was that the blessed martyrs did in their burning love; and if we celebrate their memories in no mere empty form, and, in the banquet whereat they themselves were filled to the full, approach the table of the Lord, we must, as they did, be also ourselves making similar preparations. For on these very grounds we do not commemorate them at that table in the same way, as we do others who now rest in peace, as that we should also pray for them, but rather that they should do so for us, that we may cleave to their footsteps; because they have actually attained that fullness of love, than which, our Lord hath told us, there cannot be a greater. For such tokens of love they exhibited for their brethren, as they themselves had equally received at the table of the Lord.
Let us pray as did Augustine in ending his lessons:
Turn we to the Lord God, the Father Almighty, and with pure hearts offer to him, so far as our meanness can, great and true thanks, with all our hearts praying his exceeding kindness, that of his good pleasure he would deign to hear our prayers, that by his Power he would drive out the enemy from our deeds and thoughts, that he would increase our faith, guide our understandings, give us spiritual thoughts, and lead us to his bliss, through Jesus Christ his Son our Lord, who liveth and reigneth with him, in the Unity of the Holy Spirit, one God, for ever and ever. Amen.
Closing Hymns and Prayers
Let us pray:
O ETERNAL Lord God, who alone spreadest out the heavens, and rulest the raging of the sea; Vouchsafe to take into thy almighty and most gracious protection our country's Navy, and all who serve therein. Preserve them from the dangers of the sea, and from the violence of the enemy; that they may be a safeguard unto our country, and a security for such as pass on the seas upon their lawful occasions; that the inhabitants of our land may in peace and quietness serve thee our God, to the glory of thy Name; through Jesus Christ our Lord. Amen.
2nd Hymn
Let us pray:
O LORD God of Hosts, stretch forth, we pray thee, thine almighty arm to strengthen and protect the soldiers of our country. Support them in the day of battle, and in the time of peace keep them safe from all evil; endue them with courage and loyalty; and grant that in all things they may serve without reproach; through Jesus Christ our Lord. Amen.
3rd Hymn
Let us pray:
UNTO Almighty God we commend the souls of our brothers departed, and we commit their bodies to the deep; in sure and certain hope of the Resurrection unto eternal life, through our Lord Jesus Christ; at whose coming in glorious majesty to judge the world, the sea shall give up her dead; and the corruptible bodies of those who sleep in him shall be changed, and made like unto his glorious body; according to the mighty working whereby he is able to subdue all things unto himself. Amen
Final Hymn
Dismissal with Blessing:
THE Peace of God, which passeth all understanding, keep your hearts and minds in the knowledge and love of God, and of his Son Jesus Christ our Lord: And the Blessing of God Almighty, the Father, the Son, and the Holy Ghost, be amongst you, and remain with you always. Amen.